Personalized Fingerprint Wedding Rings
Lazer Options are the only specialist jewellers in South Africa who can do the job right if you are looking for a unique and inexpensive way to personalize your jewellery you are in the right place. The process takes around 3-14 working days which includes the time to manufacture and to do the artwork for the prints themselves. 
1. Choose your item 
 

  You are more than welcome to provide your own item.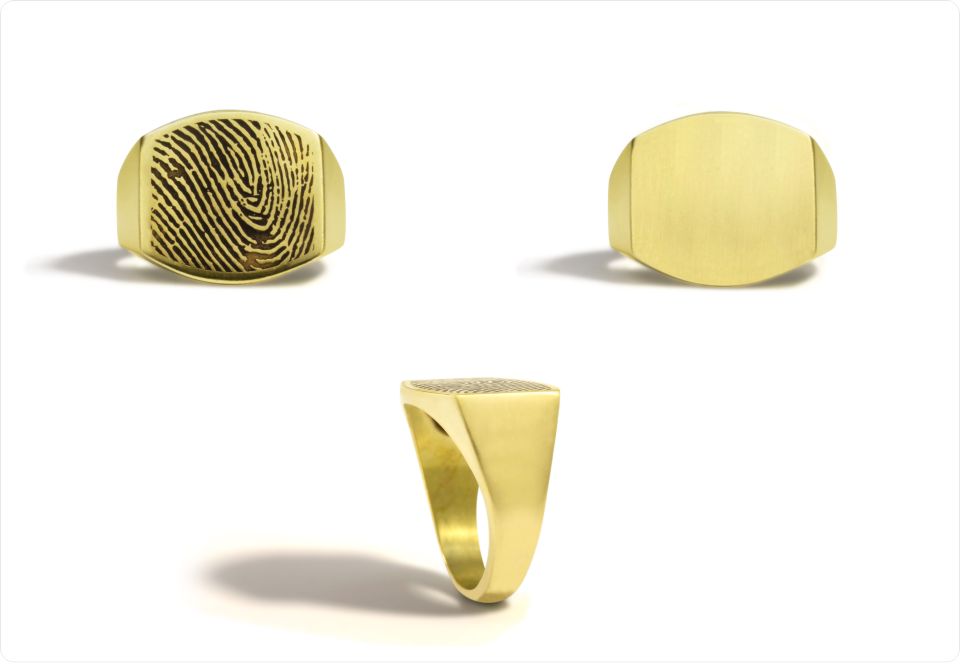 2. Send us your fingerprint
Fingerprints can be taken at the nearest police station or at our shop in Cape Town. Coat your finger with black ink press down without rolling the finger. Remember that the most detail is on the lower part of your fingertip. Send  us your instructions clearly on which fingerprint goes where and any additional wording
See font list at Please remember to scan your fingerprints on the highest resolution (1200dpi) and email it to us at